What?
Adapt action cameras to any PVS-14 diopter lens.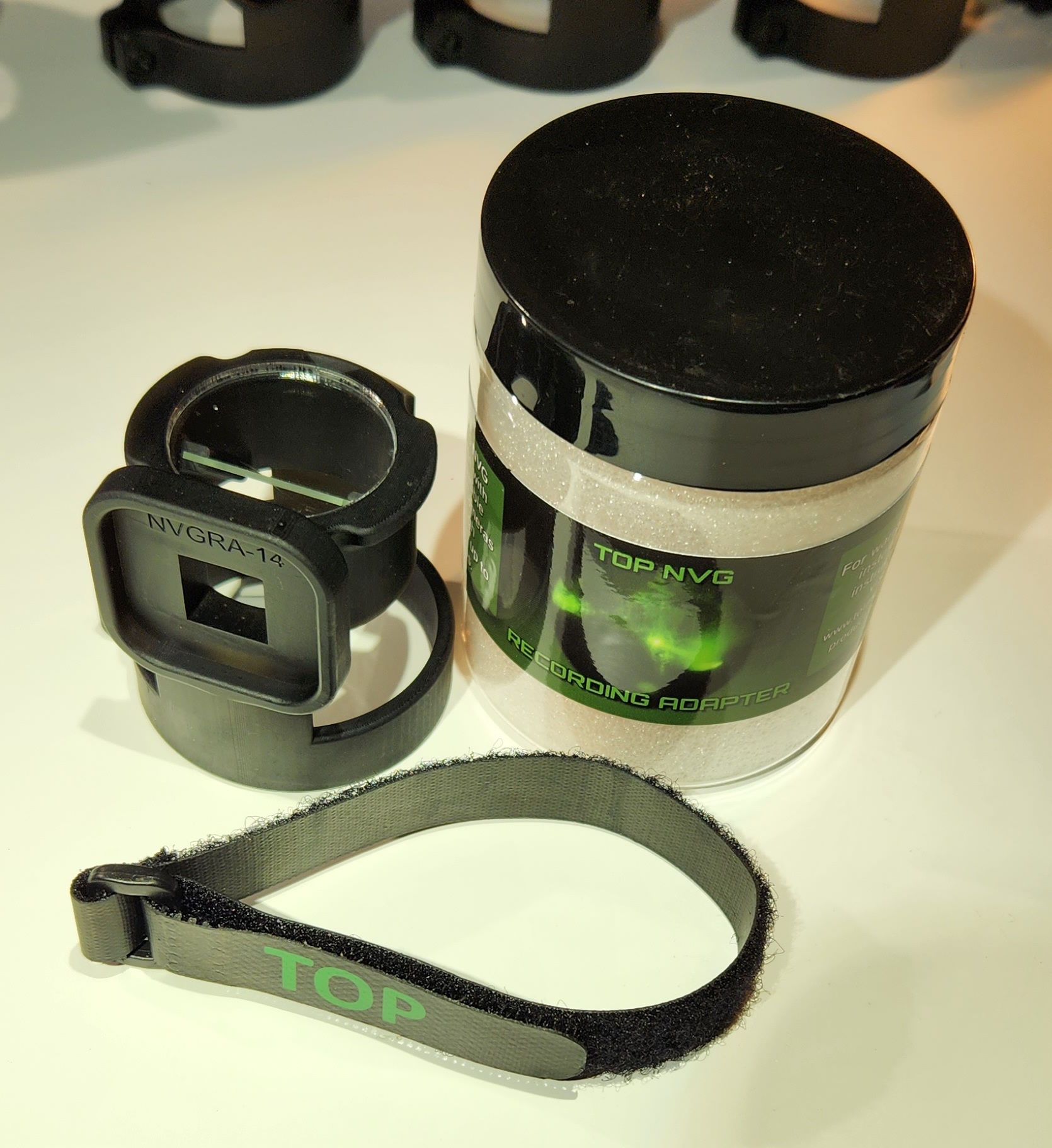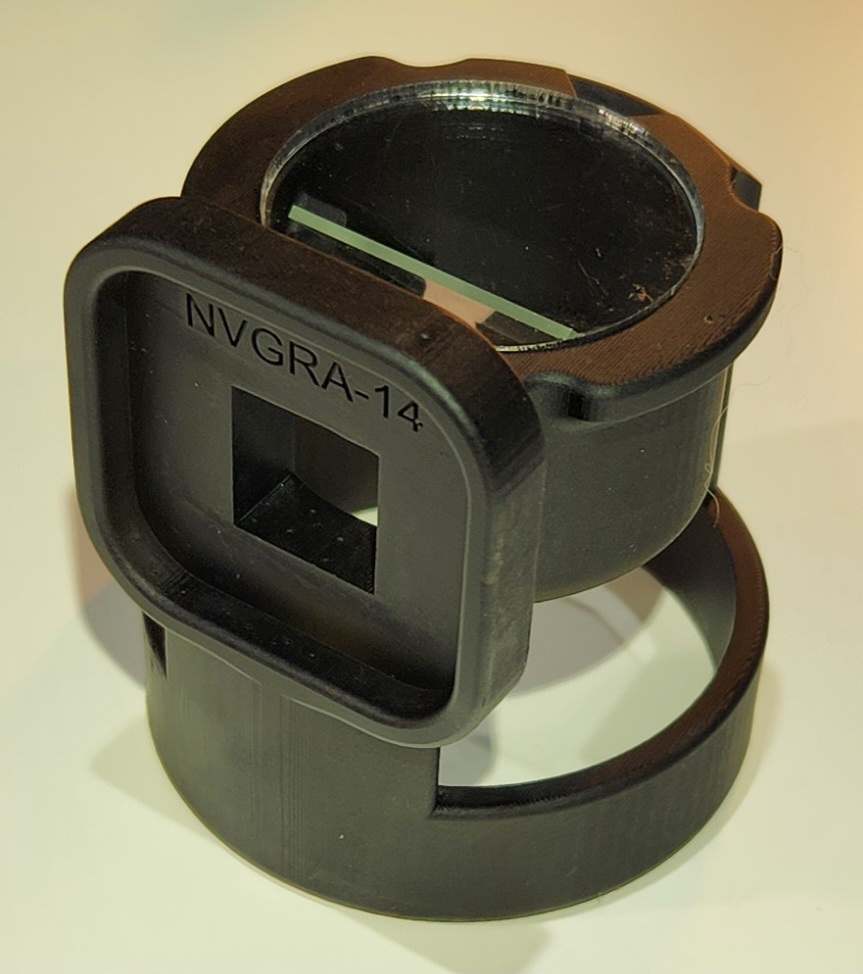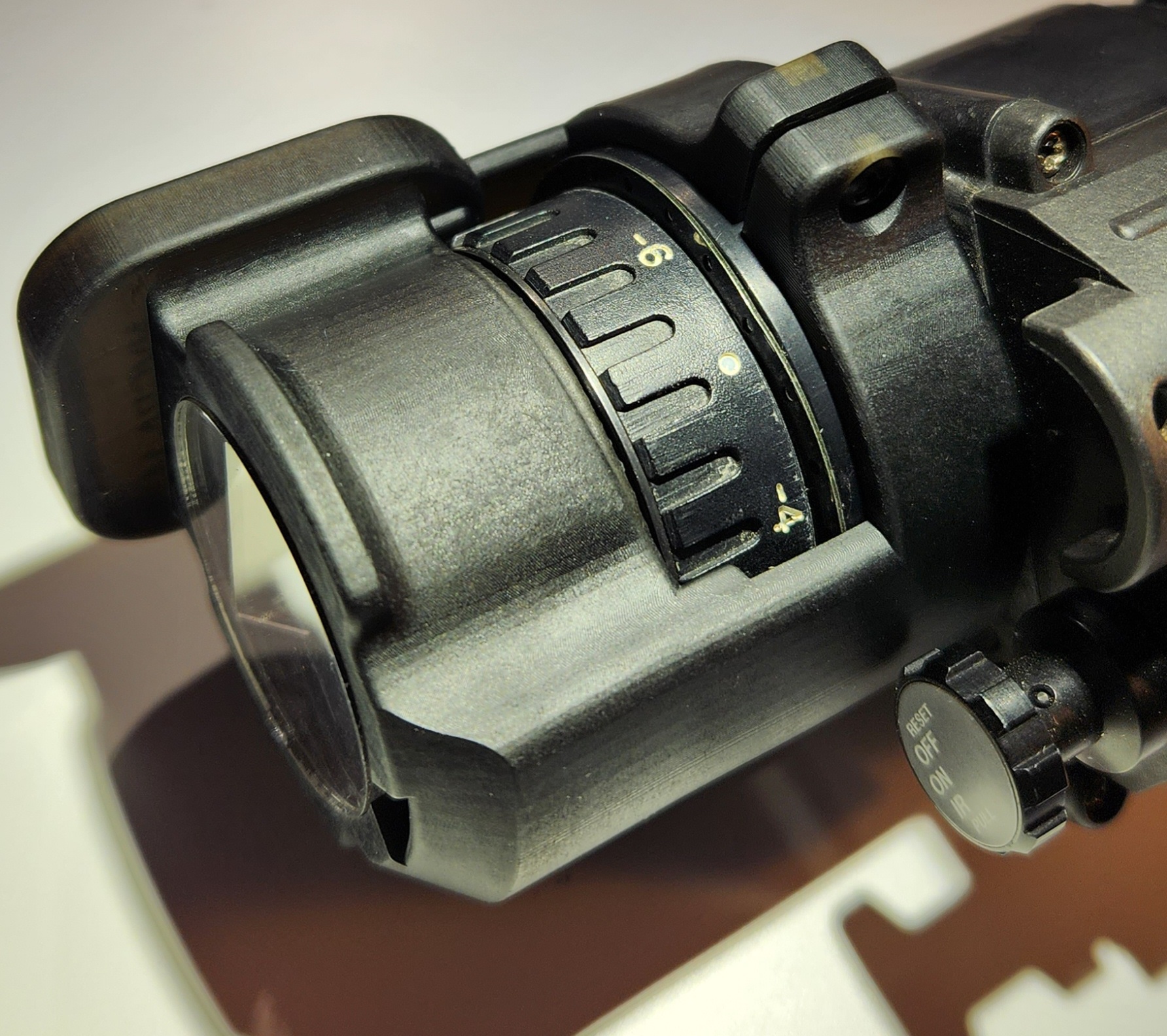 Available on Amazon
Buy the NVGRA-14-32 on Amazon
Buy the NVGRA-14-40 on Amazon
Buy the NVGRA-14-32 Here with this Buy With Prime button
Via Paypal Invoice
Don't have Amazon and/or want to buy directly from TOP? Reach out on social media or info@totaloverwatchproductions.com and we can do business via Paypal invoice.
Distribution
Know a retailer that would like to distribute? Contact us on social media for bulk pricing, or via our contacts page.
Compatibility
| NVGRA | Camera |
| --- | --- |
| NVGRA-14-32 | GoPro Hero 7,9,10,11,11 Mini, DJI Action 3 |
| NVGRA-14-32 w/ Adapter | GoPro Hero 3,4,5 |
| NVGRA-14-40 | DJI Action 2, Action 3 in Case, Insta360RS, |
| NVGRA-14-40 w/ Adapter | GoPro Session, RunCam 5 |
| NVGRA | NVG |
| --- | --- |
| NVGRA-14 | Any PVS-14 Diopter Lens: PVS-14, ANVIS-6&9, Sentinels, DTNVG, LLUL, etc |
| NVGRA-31 | PVS-31A |
GoPro Compatibily
GoPro has kept their lens face dimensions stable for a few generations now, so we boast compatibility with the Hero 7, 9, 10, & 11 lineup. As more users try different cameras, we will update this section.
NVG & Mount Compatibilty
As above, we are currently fleshing this out. We are exploring different mount combinations as well as left/right eye orientations. Some combinations simply will not allow the GoPro to fit, be it from the helmet or your face. Check back soon for additional information on the above compatibility matrix.
Additional Compatibility
Checkout the adapters page for information on adapting the NVGRA to other NVGs, thermals, & scopes!
Instructions
Find instructions here
Suggested Settings
Warranty
Find the warranty here
Dimensions
NVGRA-14-32 Critical User Dimensions:
NVGRA-14-40 Critical User Dimensions: